Inspiration is ubiquitous, from your favorite blogger's words to the latest book you've read, including a film or a music.
Just open your eyes and inspire yourself to make your dream come true… I don't think I would be who I am today without inspiration…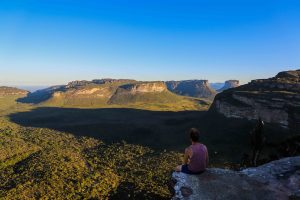 Here is a list of creative people who inspire me to keep doing what I love most, even if it's not always the easiest way …
They are all travelers, and they all have a specific mentality that I believe is right and that I really want to acquire a day to fully fulfill my dreams.
CASEY OWEN NEISTAT
Casey is a YouTuber, filmmaker and vlogger from NYC, he started with nothing and has traveled the world.
He has a passion for helping charity and careless about money.
For throwing away his film making career to pursue his passion of creating high quality videos on YouTube, he became the first person to make VLOGS WITH QUALITY.
One of his most famous quote is :
In life, we should only do one or two things: find what interests you the most. And the second: make every effort to achieve this dream. The first step is much harder than the second. Here's how I see things from the beginning: I try to focus on what I want to do all day and every day. Is that where I want to be? – Casey Neistat
His most famous video "do what you can't" is a real inspiration for me…
NUSEIR YASSIN
Better known as Nas, he's probably the definition of what a "Good" human should be.
He's an Israeli-palestinian Harvard graduate that quit his job to travel the world and to become a travel video blogger.
Nas (Means people in Arabic) from Arraba, a small agricultural city in northern Israel.
He decided one day to start making one video of one minute per day.
He traveled all around the world making every single day one video of one minute about life, about people, different subject that can touch all of us… He did that for 1,000 days… Just amazing…
I believe he is an example for most of us…
That's one minute, see you tomorrow !!
MIHAELA NOROC
Mihaela Noroc from Romania decided to travel the world (on the cheap) and create an "Atlas of Beauty" to show how beauty looks around the world. Her photos shows a wide variety of beautiful women in their environment and clothes of their own choice.
Her point is that global trends make us look and behave the same, but we are all beautiful because we are different.
In the end, beauty is in the eye of the beholder, and the beholder is always somebody else.
Her goal is to continue to take photos of women from each country of the globe, making "The Atlas Of Beauty" a mirror of our diverse societies and an inspiration for people that try to remain authentic.
The most important point she's trying to make is that: "Following fashion trends is not a requirement to be beautiful and to dress to reflect your culture is not a sin".
And you? What are your inspirations?